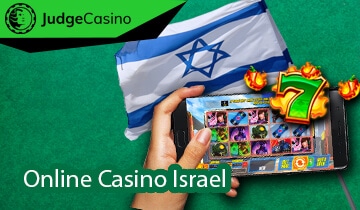 In any online casino, Israeli players can freely gamble without worrying about the laid down restrictions. Many people ask: can you gamble in Israel? While the general answer is yes, you need to understand the laws governing gambling in the country. 
Typically, Israel is home to many online gambling startups. Before signing up for any of these online casinos based in Israel, follow the expert recommendations in this guide.
Ideally, we give you a list of casinos online available for Israel and answer the questions surrounding the legality of gambling in Israel.  
Top 10 online casinos available for Israeli players in 2023
History of Israelian casinos 🏛️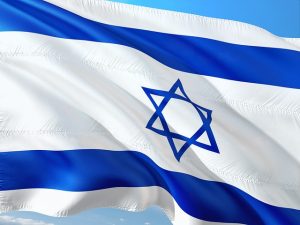 The first lottery was allowed to run in Israel in the 1950s. The Mifal HaPais offered a weekly subscription lottery (scratch card games) and other lotteries and raffles under the guidance of the finance ministry. 
In 1968, the Israel Sports Betting Board (ISBB) became operational, bringing to light sports betting. It had exclusive rights to organize and regulate bets on various basketball and football, among other sports. While these have spread to cover many sports, there is a general slow speed in gambling uptake, courtesy of the conservative attitude towards gambling. 
Nonetheless, today Israel houses some of the biggest gambling casinos in the world. For instance, 888 Holdings, an iGaming giant, was founded by four entrepreneurial Israeli brothers: Shay and Ron Ben-Yitzhak and Avi and Aaron Shaked, in 1997. This iGaming giant has developed several branches, including 888sport, 888casino, and 888poker. 
Laws and regulations for online casinos available in Israel 📜
Of course, there is a conservative attitude towards gambling in Israel, thanks to the strict laws. However, you need to understand how these laws work before checking out the list of the best online casinos based in Israel.
👨🏻‍💻 Is online gambling legal in Israel? 🎰
Israel legislation is pretty strict on online gambling. Specifically, the law does not allow online gambling. While there are many Israeli gambling sites in the country, these online casinos are meant for foreigners, not local players. Israel punters wishing to gamble can nevertheless gamble on the several offshore online casinos. 
The Israeli Penal Law 5737-1977 states that lotteries, betting, and games of chance are prohibited in Israel. The primary word here is chance. Under this law, a banned game depends on chance rather than ability or understanding. 
Therefore, the Israel gambling legislation leaves Israel with no legal casinos, and it is illegal to gamble except in sports betting and the lottery.
Are there any casinos in Israel? 🏩 
Israel is home to several iGaming giants, such as 888 Holdings. Besides, online offshore casinos are allowed to operate. It is worth mentioning that land-based casinos are prohibited. This also applies to social games. 
There are only two licenses for gambling – Mifal HaPais (lottery) and the ISBB (sports betting). However, a popular way to gamble in Israel is by boarding a cruise ship. Once the boats hit 200 nautical miles from shore, they enter international waters. But this is a costly option. 
👨‍⚖️ Are online casinos legal in Israel? What's the gambling age? 🔞
The Israeli Penal Law 5737-1977 does not refer to online gambling explicitly. However, online gambling is considered illegal and usually placed in the same category as terrestrial gambling. 
Since gambling is illegal, there is no legislation about age. However, all Israeli gamblers must be above 18 years for lotteries and sports betting. 
Israel casino expansion: The legal opposition
It is illegal to gamble in Israel, although several Israelian online casinos allow customers from Israel. However, the Israeli government terms its operations as breaking the law. Although these sites abide by the law, Israeli players face serious challenges.
For instance, they are frequently blocked by the ISPs, and their transactions are not processed. That makes the future of online gambling grim. If there has to progress, then proper legislation is needed.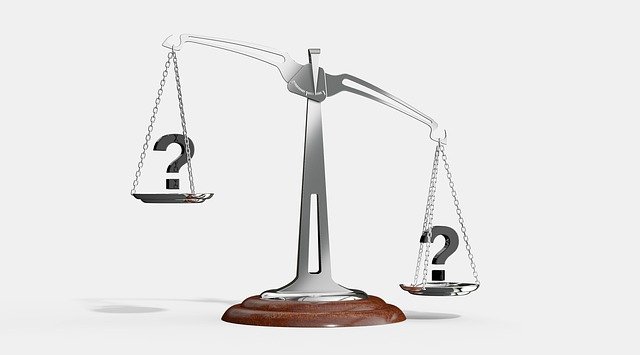 How do I choose the best online casino in Israel? 🔍
Although you can select the best online casinos from Israel players from the list of top Israeli online casinos provided, here is a simple criterion to use:
✳︎ You can follow the above basic criterion to find a virtual online casino. After landing the right casino, the casino registration process is straightforward. Just follow the steps after clicking the sign-up button. Consider a high roller casino if you want to wager huge sums of money. 
What are the most popular games available for Israel's accepted casinos?
🔥 Israel's accepted online casinos offer the following games: 
Bingo

Online bingo uses random number generators, unlike the balls used in traditional bingo halls. An outstanding feature of this game is its chat functionality that fosters community spirit. This game doesn't fall under specific legislation in Israel but remains banned. However, you can play it at any top online casino in Israel. 

eSports

The ISBB allows esports betting, which has massively grown in the past few years. Although ISBB doesn't offer e-sport gambling, Israeli players can access it via offshore bookies. 

Poker

This is a popular card game in Israeli casinos. Players wager on the hand they feel is the best based on the rules laid down.
Recommended payment methods for online casinos available in Israel 💸
Since gambling is illegal in Israel, the Bank of Israel follows strict guidelines on matters of gambling. This places a substantial burden on financial services facilitating transactions with foreign online operators. While there are specific rules governing gambling transactions, the Israeli authorities retain the right to block financial institutions from processing deposits. 
However, if you are on any reliable online casino in Israel with an offshore server, you got plenty of online casino payment options:
Newest payments recommended by JudgeCasino 🙏🏼
Mobile gambling experience at Israeli casinos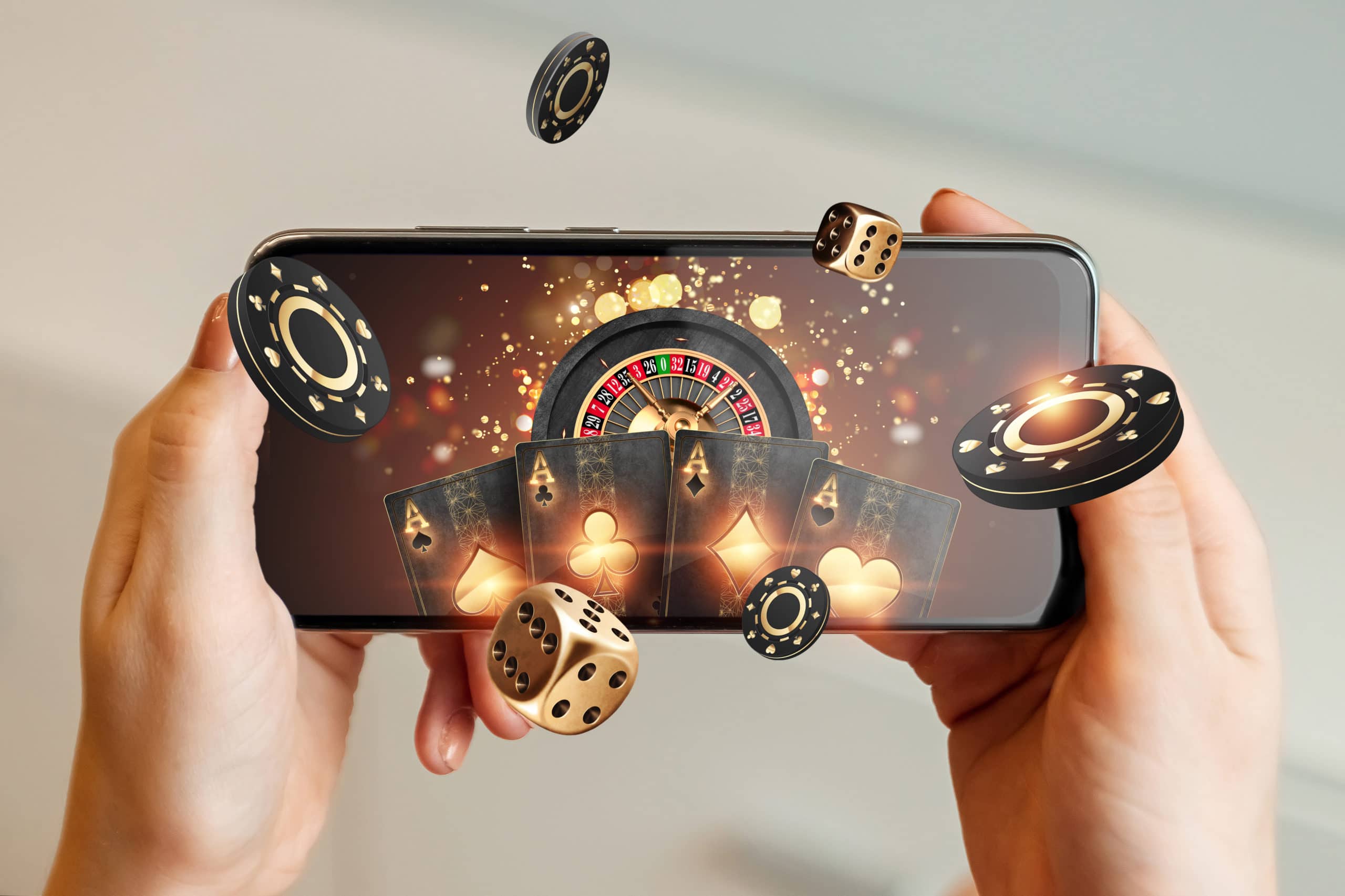 All online casinos can be accessed from a mobile device. However, experiences vary across the different gambling sites. The best online mobile casino from Israel is designed to operate on other mobile devices flawlessly. That means it adapts to different screen sizes perfectly, is easy to navigate, and is highly responsive. 
Players get access to different mobile device games such as mobile slots, poker, and roulette. Similarly, a player can get a mobile casino bonus. Remember, most sites are compatible with both iOS and Android devices. Therefore, you can register on iOS or Android minimum deposit casinos to start your gambling. 
PROS 🆚 CONS about Israel-based online casino
Highly regulated, minimizing chances of scammers
Offshore casino sites offer a wide range of games
Payment processing can be a pain
Frequently asked questions about online casinos in Israel ❔
Yes. While gambling is illegal in Israel, offshore casinos fall into a legal gray area between the cracks of the law. Law enforcement concentrates more on gambling operators within the country.
Yes. However, any
live casino online
within Israel is licensed by offshore jurisdiction. Such a live casino offers casino games such as live blackjack and live roulette.
Hebrew and Arabic are the most predominant languages. However, other common languages include Russian and English.
Israel's best offshore casino sites are Juicy Vegas Casino, 888 casino, Tsars Casino, BetWinner, Rocketpot.io Casino, and Bao Casino.
All reputable casinos emphasize providing the best customer experience to customers. Therefore, they offer different communications channels – telephone, email, interactive chat, and social media. Besides, they make great efforts to provide 24/7 support - you can find comprehensive answers to your questions regardless of your time zone.
The Israeli government prohibits gambling in Israel, which has led to the development of underground gambling. The underground casinos generate over $3.5 billion a year from traditional games such as blackjack and roulette. Also, Baccarat is fast gaining popularity among Israeli players.
Final Thoughts on the Best Online Casino in Israel 🎓
Understanding the gambling law in Israel is paramount to successful gambling. If you are an Israeli, gambling can be tricky unless you partake in underground gambling. Otherwise, the Israeli commission for sports gambling allows Israelis to bet on sports only. When you gamble in casinos, your deposits may not be processed.
However, Israel's residents can gamble in any available offshore casinos. These casinos offer a massive range of games and allow you to deposit and withdraw via payment methods other than banks. Check out the best Israel online casinos ranked in this article. These are fully licensed and, therefore, safe online casinos.
Other similar articles you might like to read 📓