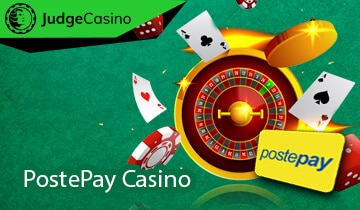 PostePay casino deposits make it easy for players to load their accounts and cash out winnings with minimal fees. This popular payment method is used mainly in Italy for players to move money around quickly, safely, and with no fees.
In this guide, we take a better look at what casinos accept Postepay and suggest the best places to gamble.
We take a closer look at online casinos supporting it and recommend the best options if you seek mobile casino bonus offers supported by this banking option.
🥇 Best online casinos accepting PostePay in 2023
What is the PostePay system? 🤔

Before you start looking for the top casinos that accept Postepay, it's important to understand what this payment method is and how it works.
To start with, it is controlled entirely by the Poste Italiane Group, which means that you can use it at the best online casino sites that accept Postepay in total security.
Terms and conditions for PostePay Casinos 📑
PostePay is an electronic prepaid card, which can be used to shop online, but also as an online casino payment solution. All Italians can use it and there is also a PostePay English site, so it's easy to get useful customer support PostePay in this language if you live in Italy but don't speak the language.
👉 The maximum limit per transaction with the PostePay Standard is €999 and you can use up to €2500 per year.
These limits are in line with the best payment methods used at online casinos and the terms and conditions are similar.
👉 There is no annual fee. You only need to pay for the issuing of the card, which is €10 for the Standard card and €12 for the Evolution card
👉 You can link the PostePay to your banking account if  you want, otherwise you can use it like any other prepaid card
👉 Once you get your first PostePay card you can add funds to it at any post office or Sisal shop. You can also load your account online, on their site.
👉 Transfers are allowed from one PostePay card to another and you can always control your card balance online
👉 You can link your PostePay card to a bank account or an eWallet
Once you complete the PostePay registration process and pass the PostePay identity verification, you can use it at Microgaming casinos, Evolution Gaming casinos, NetEnt casinos, and other casinos supporting this payment method.
It is a good choice for sports operators offering PostePay casino and bingo games on the same platform, through the same PostePay account.
How to use PostePay in the online casino industry in 2023? 🎰
Before you can play at the best PostePay casinos, you must create an account. This is easy for Italian nationals as they only need to follow these simple steps:
Step 1
Go at a Poste Italiane office with an ID and your Codice Fiscale
Step 2
Once you request the card you have to make your first 'deposit' of €10
Step 3
The card is ready to use immediately
Step 1
Open an account at one of our recommended PostePay casinos
Step 2
Go to the Payments page and select PostePay
Step 3
Select the amount you wish to deposit
Step 4
Enter the 16-digit PIN code on the receipt
Step 5
he transaction is performed quickly and you are ready to play!
All deposits with a PostePay card are made respecting the higher safety and security standards, which makes it better than any debit card for gambling.
Since this is a prepaid card, you can't withdraw with Postepay unless it is linked to a bank account. In this case you need to find an alternative payment method. Check below to see what are your best options.
Other banking options like PostePay 💳
When playing at PostePay online casinos, you are likely to have many more payment methods at your disposal. Check out the selection while exploring the list of casinos with PostePay available to see which banking option is suitable for you. These are some of the convenient payment solutions you can find at safe online casinos.
Why should I use PostePay for casinos in 2023? 👍 & 👎
PostePay online casinos are getting more numerous by the day, although they are restricted to the country of Italy or Italians who own a PostePay card. You will surely find the PostePay deposit method at any Italian online casino.
In order to make the most of the PostePay casinos on mobile but also desktop, there are a few things you should be aware of when using it in 2023.
Safety and security for PostePay casinos 🛡️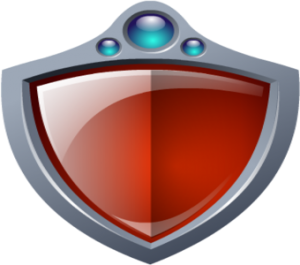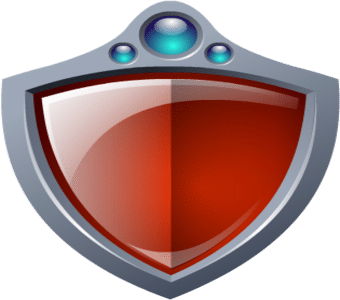 Easy as it is to find a casino with Postepay, you still need to register for an account before you can deposit. The payment method itself is perfectly safe and you take no chances if you gamble at the best Postepay online casino sites. You can open an account and receive a card in any Italian post office using only an ID and the Codice Fiscale to prove your identity.
PostePay for casinos is all these safer solutions for deposits and it helps you keep your expenses in check. You can't bet more than the amount you have preloaded on your card, so you won't be in danger of chasing losses. The best online casino sites that accept PostePay will protect your sensitive information, so both your funds and private data will be perfectly secure.
Mobile experience for PostePay casinos 📱
PostePay Casino sites are mobile-friendly so you can use your smartphones and tablets to make a deposit and gamble. Start by browsing a PostePay casino list to find those gambling operators that Support mobile devices and you'll be able to load your account instantly and securely. Most of the PostePay casino sites fall into this category so you'll be able to use the postal payment casino solution.
This will make you eligible for any online casino PostePay bonus available and you'll be subject to the standard terms and conditions. The advantage of playing at a top PostePay Online casino on mobile is enhanced convenience. You can play straight in the browser or download a dedicated app and log in to enjoy the entire spectrum of features and qualify for exclusive bonuses
FAQ about PostePay payments at online casinos 🙋‍♂️
Enter the personal and card details of the person you want to transfer money to via PostePay.
You can play slots, and table games, including live and video pokers at PostePay card casino sites.
Deposits are performed instantly, so you can load your account in a matter of seconds.
PostePay online casinos have a professional customer support department where you can ask for help.
You will be eligible for bonuses at any casino with PostePay if you respect the terms and conditions.
The maximum transaction is €999 euros with as little as €20 accepted for deposits.
This payment method can be used for deposits and gambling at casinos in Italy or at casinos accepting Italian players.
Postal deposits have never been easier 💪
PostePay casino fans can consider themselves lucky to enjoy a secure and easy-to-use payment method. Perfect for gamblers who want to keep expenses in check, it is a safe banking instrument for casual and recreational punters.
Load your account at any postal office in Italy and then gamble at local casinos while being eligible for all the bonuses and promotions. Inexpensive and fast, it protects you against the mistake of chasing losses, by keeping you in control of your gambling habits.
Other articles you might like: