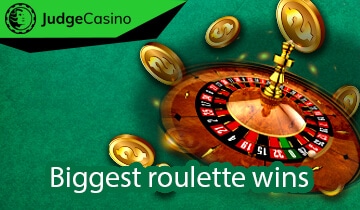 The prospect of playing roulette and winning a huge amount is appealing for casual and recreational players alike.
Stories of the biggest roulette win still capture the imagination of punters who enjoy this popular casino game.
There is an indissoluble link between the size of the investment and the potential rewards, so those who ended up winning a lot were not afraid of betting larger amounts.
These are the best roulette stories from Las Vegas, Monte Carlo, and London casinos.
Top 10 online casinos where you can play roulette
Biggest roulette wins at a glance
Sean Connery
Location
Saint-Vincent, Italy
Type of Roulette
European Roulette
Richard Jarecki
Type of Roulette
French Roulette
Pedro Grendene Bartelle
Type of Roulette
French Roulette
Charles Wells
Type of Roulette
European Roulette
Sir Philip Green
Type of Roulette
European Roulette
Mike Ashley
Type of Roulette
European Roulette
Gonzalo-Garcia Pelayo
Type of Roulette
European Roulette
Ashley Revell
Type of Roulette
European Roulette
Joseph Jagger
Type of Roulette
European Roulette
Chris Boyd
Type of Roulette
European Roulette
Biggest roulette win - The updated guide for 2023
Sean Connery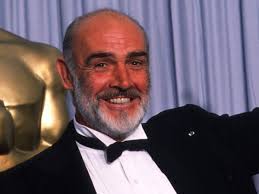 Sean Connery won $27,000 back in 1963 when he traveled to Saint-Vincent, Italy. The amount definitely doesn't qualify as the biggest roulette win in history, but his winning streak was nonetheless impressive.
The famous actor chose to bet on 17 three times in a row and in spite of odds of 1 to 50,653 he managed to beat the odds. Once you learn how to play roulette and start understanding the odds, you realize how lucky he had to be. This was the largest roulette win for Sean Connery and it is worth mentioning on our list because of the incredible odds that he overcame.
Richard Jarecki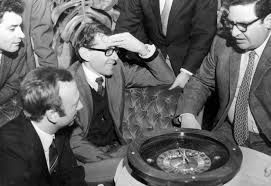 Richard Jarecki was active in the 1960s and he scored his biggest casino roulette win playing European roulette. His approach was simple and he looked for the imperfections in the wheel to find strings of likely numbers.
There was no shortage of biased wheels and Richard was patient enough to find those that would help him win. This kind of advantage isn't applicable to high-stakes roulette online, because the outcome is determined by software. You can't apply the knowledge in Bitcoin roulette or 3D roulette either, but in theory, it can still work in biased roulette wheels from local casinos.
Pedro Grendene Bartelle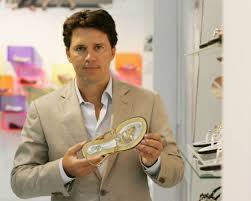 Pedro Grendene Bartelle entered the list of biggest roulette winners in 2017. The successful businessman didn't choose an online roulette PayPal casino or an exotic version such as European roulette gold.
Instead, he decided to play in a local casino in Uruguay's Punta del Este and his chosen game was French roulette. Those who are familiar with the roulette terms know that this is the game with the lowest house edge. He decided to bet on clusters of numbers and focused heavily on the third dozen.
He invested a total of $35,000 on one particular spin when the number 32 came out. His total winnings for the day were $3.5 million, which is one of the biggest win roulette machines the world has ever seen.
Charles Wells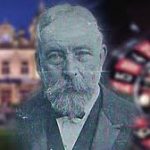 Charles Wells was among the first roulette players to win a huge amount playing roulette. He struck it lucky and won 23 out of 30 spins, which is an incredible achievement for any type of game.
Charles won around 2 million Francs in 1891 which caused the casino to run out of money. This made him famous across the continent as the "The Man Who Broke the Bank at Monte Carlo". Since he was known for scanning casinos, there were always suspicious regarding the manner he played when he won the huge amount.
Sadly for him, his roulette money management was poor and he continued to scam casinos. In the end, he was thrown in jail and died a few years after his release without a penny to his name.
Sir Philip Green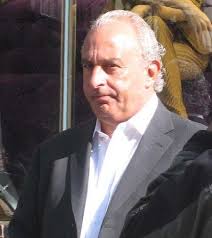 Sir Philip Green wasn't known as the kind of gambler to spend his time at low-stakes roulette or penny roulette. He would bet larger amounts at high-stakes games and that's how he scored one of the world's biggest roulette wins.
His achievement came in 2004 when he won £2 million at the Les Ambassadeurs, in London. The game of choice was European roulette, which is known to have roulette rules that carry a lower house edge.
For a billionaire, winning £2 million didn't change anything and he played purely for fun. Sir Philip Green wouldn't take roulette tips for anyone and rely purely on luck, which in his case delivered the desired results.
Mike Ashley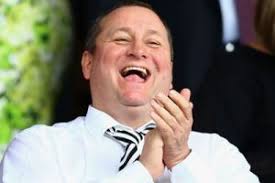 Mike Ashley was the owner of Newcastle football club and he is also an enthusiastic roulette player. He won £1.3 million in London playing European roulette back in 2008. Just like Sean Connery, he is roulette big win came when he chose to wager on number 17.
Betting on favorite numbers is something you stumble upon when trying to figure out what is the biggest win on roulette. Mike Ashley won the amount in a matter of minutes, which was no small achievement given the odds of striking a single number.
While this isn't the biggest win on the roulette table, it remains the most successful gambling session be former Newcastle boss had in a land-based casino.
Chris Boyd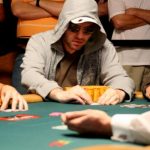 Chris Boyd has an amazing story that is mentioned in any guide to playing roulette. He wasn't a rich person looking to have fun, so for him, this was without a doubt the biggest roulette bet.
His decision to wager $220,000 on red after saving money for several years sounds borderline irresponsible. He decided to go for the largest roulette bet in his career, hoping to double his sum and he was successful. Binion's Horseshoe Club was the casino willing to accommodate this enormous bet after other establishments refuse.
He stuck to the plan and after striking his biggest roulette wheel win left Las Vegas. Taking profits and enjoying them is one of the roulette strategies that work both online and in land-based casinos.
Gonzalo-Garcia Pelayo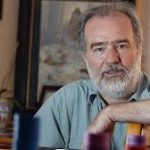 Gonzalo-Garcia Pelayo is one of the members of the family that cause a lot of trouble playing roulette in my dream. They spent a lot of time in Casino Gran Madrid trying to beat the house edge and scored the biggest winning roulette.
The goal was to spot biased roulette wheels and use them to their advantage. In a few months, they won in excess of $100,000 in a few days by spotting wheels and getting tips from dealers.
In the end, all the success drew the attention of casino management who urged Gonzalo-Garcia Pelayo and the other members of the family to leave promptly. This is also a risk when chasing the biggest online roulette win at pinball roulette or other exotic games, as casinos try to protect themselves.
Ashley Revell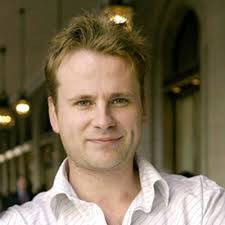 Ashley Revell was a businessman who suddenly decided to gamble it all and in 2004 bet all his savings on red at the Hard Rock Casino in Las Vegas. He was lucky enough to win $272,000, which was one of the biggest roulette win in Vegas so that year.
The amazing spin brought him a lot of money and the fame needed ahead of his poker room launch. Ashley didn't return to the Las Vegas games, so this remains his biggest roulette machine win. It continues to inspire others, although it's not a recommended gamble.
Joseph Jagger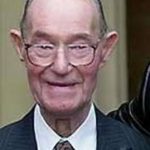 Joseph Jagger won $375,000 in 1873 by focusing exclusively on biased wheels. When trying to find what is the biggest roulette win, this name will always pop up. He went to Monte Carlo and played his favorite game to win the aforesaid amount in a few days.
If we adjust that money to what it would buy today, his winnings would count into millions of dollars. It would be head and shoulders above the biggest online roulette win since the maximum limits are more restrictive.
Pros and cons of playing roulette
Fun game to play by beginners and casual punters
Low house edge, especially European roulette
Can be found at all land-based and online casinos
The outcome depends exclusively on luck
Frequently Asked Questions
Pedro Grendene Bartelle's $3.5 million playings in Uruguay in 2017 remains the biggest roulette win ever.
Finding the biggest win on roulette is easier than the biggest roulette loss, as unlucky punters don't like to share their bad luck. A lot of money has been lost both online and offline by high rollers.
Ashley Revell can be regarded as the biggest roulette winner because he placed a single bet and won $272,000. He didn't return to the tables, so he didn't risk losing everything he earned before.
Chris Boyd was allowed to bet $220,000 in Las Vegas, in spite of the limit of $100,000. It is very likely that bigger amounts were wagered in Macau where many of the high rollers choose to play.
To score the biggest roulette win you need luck and a lot of money. That's because there is an indissoluble link between the size of the bet and the potential winnings, so you must bet large to win big.
Get inspiration from the biggest roulette wins
Stories of roulette's biggest win continue to inspire fans of the game. People have won and lost large amounts online and in land-based casinos. They continue to love the game because of its relatively low house edge and the sheer fun of playing.
Successful players use proper bankroll management and optimal strategy to stay afloat in the long run. The biggest roulette wheels were, however, claimed by people willing to bet huge amounts and take big chances.
They continue to inspire, but should also be used as cautionary tales because things can always take a turn for the worse. Gamble responsibly and have fun!