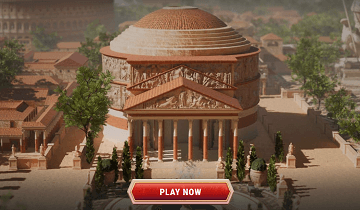 Casinoly fulfills all the possible requirements that a player can possibly ask for.
Some of the interesting features include the Tournaments, which are mostly region-specific and hosted by Casinoly.
For knowing more about the available tournaments, players need to click on the 'Tournaments' tab on the home page.
Updated details, the status of the game, cash rewards, and the availability of the tournaments are provided. 
VIP Programs
The Casinoly VIP program registers three important personnel required for the administration of the regions. These include the rank of the 'Citizen of Rome', the 'Eques', the 'Patrician', the 'Senator', and the 'Emperor', who is the most important one.
After attaining the VIP statuses of the Senator and Emperor, a personal account manager is granted to the winners, which is indeed a huge deal and reduces the hustle on the accounts. Moreover, the monthly withdrawal limits also exceed.
These include the 'Citizen of Rome' being able to withdraw $10,000, the 'Eques' can withdraw $10,000, the 'Patrician' can withdraw $20,000, the 'Senator' is able to withdraw around $15,000, and the 'Emperor' can withdraw $20,000. 
Casinoly Coins
The Casinoly golden Coins are indeed an interesting take, where the player can get the opportunity to earn the golden coins to exchange them for free spins and to finally complete Pantheon, and Jupiter.
The player needs to make a visit to the Ancient Market, or 'Shop' which is open 24/7 to exchange the coins to receive 'bonus cash', free spins', 'bets', etc. 
How to Earn the Casinoly Golden Coins?
Following are the ways to earn the Casinoly Golden Coins: 
The player requires to make 'Deposits', and they will earn coins which are around 5% of the deposits made.

Players should be on the lookout for the 'Tournaments' and be the rank holders in them. 

For every bet placed on $100, a golden Casinoly coin is granted.

Weekly Challenges are an important forte to fetch a maximum of Casinoly Golden coins.
Even More Exciting Features - Pantheon and Jupiter
Pantheon
The Pantheon feature is undoubtedly an exciting feature to win cash. All the player requires to do is purchase the 'artifacts' of the Gods, and construct the four walls of the Pantheon. When the construction of the Pantheon is complete, the player would earn a wholesome amount of $3500.
Jupiter
Players require to 'upbuild' the 'colossal Jupiter' in 'three stages' to achieve large cash prizes. Players witness an up-gradation on the next level with the points that they have collected throughout their stay in Casinoly.
Casinoly Welcome Bonus: 100% up to €500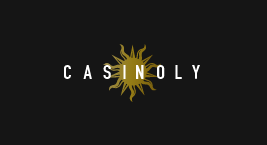 Casinoly Welcome Bonus: 100% up to €500
min. deposit: €20
wagering requirements: 35x