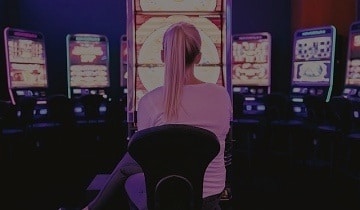 The world of slot machines continue to fascinate players in both brick-and-mortar and online casinos.
A particular question pops up over and over again and unfortunately, its answer isn't the one that players seek.
No matter how much we would like to believe that there is a secret recipe to beat slots and win consistently, there is simply no such magical formula.
That's because the algorithms behind the random number generator make it impossible for the house to lose in the long run.
After all, casinos would've long gone broke if things would've been any different.
Top 10 Online Casinos where you can play online slots [2023]:
Is there any way of beating slot machines?
As stated above, the idea of beating the odds constantly by spinning the reels of slots and winning in the long run is downright utopian. There are however, ways of maximizing the return on investment and even decrease the house edge to negligible figures.
At the end of the day, the slots do have to pay back almost the entire amount they take from players and these returns aren't distributed evenly.
Basically, with a little bit of help, the use of the right tips and strategies and obviously, a lot of luck, players can occasionally win. The best part is that these tips are easy and fun to follow, so it doesn't feel like a chore to use them.
Before we delve deeper into these strategies, let's set one thing straight: nothing will work in the absence of outstanding bankroll management. The name speaks for itself and players who hope to have any success of beating slot machines or any other games of chance, should exercise it perfectly.
Bankroll management is built on the idea that living expenses and the money used for gambling can never mingle. Spending only the amounts you can afford on slots is going to keep you out of trouble and capable of focusing on the task at hand.
We will teach you how to get lucky at the casino. Speaking of which, let's take a closer look at the popular strategies:
1. When it comes to slots big is always better!
The reason for why slot machines are so popular among players is that they are easy to play and prizes are randomly awarded. This means that anyone has the same chances of winning regardless of expertise, bankroll and at the end of the day, luck alone determines the outcome.
Players are also attracted by the fact that they can bet insignificant amounts and get the reels in motion. It is however important to resist your natural inclination and instead of betting the smallest amounts accepted, go for bigger bets.
This is particularly true when it comes to progressive jackpots, because there is an indissoluble link between the chance of winning the main prize and the size of your stakes. Carefully reading the terms and conditions is essential to determine if the size of the bets influences the odds of winning.
For instance, many superhero themed slots have four distinct jackpots and players can win a smaller or larger one, based on the size of their bet. The prospect of hitting the winning combination only to have to settle for a lower jackpot should be frightening enough to convince you to bend the maximum coin size
2. Sometimes there's less than meets the eye!
Modern slot machines are eye candy and guaranteed to fascinate players regardless of experience, age or financial means. They are one of the best online casino games to win money and many of them are inspired by Hollywood blockbusters, superheroes and other famous characters.
Players choose them instinctively and for good reasons, since a gaming session of this type is relaxing and takes off the edge. The question we are asking in the quest to find a way of beating slot machines is whether these slots are also profitable?
This is where things take a turn for the complex, as there is no clear answer, only speculations and educated guesses.
As the rule of thumb, many of these visually pleasing slots are rich in animations that bring the reels to life whenever players strike a winning combination. We're not even talking about huge amounts, just regular winnings that are produced often, so they occur at a high frequency.
The casino plays the long game and it wins the most if players spend a lot of time gambling. During these otherwise amazing animations, players watch the show instead of spinning their reels, so the casino wins less.
That's why, many of the slots have a lower return on investment and it's probably better to avoid them altogether.
3. Make the most of fixed maximum payout slots
It is customary for video slots to have a fixed maximum payout, as opposed to progressive jackpots which go up indefinitely. The latter produce bigger winnings, but the odds of hitting the right sequence of symbols are slim to none.
It definitely doesn't help that since these jackpots are pooled, since players compete against their peers from dozens of other casinos. To put things into perspective, the best paying progressive jackpot slot machines from Microgaming and NetEnt are shared by dozens of casinos.
There are so many people competing for it that you need to be exceptionally lucky to have a chance of winning.
At the opposite end of the spectrum, we have the video slots with a fixed maximum payout, which translates into smaller jackpots. They are however much easier to win and the amounts are nothing to frown upon, so when players strike it rich, they actually have a good reason to celebrate.
It is enough to win such a payout once, to cover all the losses ever suffered on slots, so they are definitely worth given a chance. Somewhere in between are the diminutive jackpots, which are like a hybrid between the progressives and slots with fixed maximum payouts. They have the upside of being the easiest to win.
4. Use bonuses as leverage against the house edge
In the end, online casinos, just like their land-based counterparts are going to wear out players and grind profits from them. Through repetition, sheer math and the infallible algorithms, the casino will use the small house edge of slot machines in their favor.
There is little that players can do to counter this, but the good news, is that the online casinos themselves provide them with the means to fight back. These come in the form of bonuses, occasional freebies and other financial incentives offered to those who deposit, especially at $5 minimum deposit slots sites.
Cash bonuses, as well as free spins can be put to good use immediately and you don't need any expertise to turn them into cash. That's because the odds of winning with these bonus rounds are the same as if you were betting money out-of-pocket, except you don't take any chances.
What happens, is that casinos offer these free spins for a limited period of time and sometimes they are even limited to certain games. This is acceptable though, so make sure you redeem them as quickly as possible and then proceed to meet the wagering requirements. Remember, that there's no free meal and something is always expected from you.
At all times read the fine print for the promotions and bonuses you sign up for, so you don't have unpleasant surprises later on. Some bonuses are mutually exclusive, others impose such harsh restrictions that it' is downright counterproductive to claim them.
Nevertheless keep an open mind and don't hesitate to use the resources provided by the casino to fight against the proverbial house edge. Casinos have their own agenda when they offer these bonuses, but this doesn't mean they can't be used to emerge victorious.
Spice things up with these cool strategies
Above, we have discussed in great detail the smart ways of dealing with the house edge that makes slot machines impossible to beat in the long run. Now that you know the top tips for reducing the edge to the very minimum, it is time to check out a few strategies popular among veteran slots players.
Keep in mind that these are not written in stone, can be adjusted and tweaked based on your own preference. Also, there are no guaranteed ways of winning, so take everything with a pinch of salt and gamble with moderation.
5. Bet on all the active pay lines
At the beginning of each round, players have the option of betting on one or more pay lines. This happens during the same step when players are expected to choose the stakes and the decision is equally important.
The more pay lines are activated, the more winning combinations are created, but at the same time, the costs go up equally fast.
Even so, it is worth betting on all the pay lines available, even if this means that you have to reduce the coin size to play within your bankroll. This is one of the easiest trades that slot machines players can make and also one of the most important, so do it with no hesitation. At the very least, it will make the gaming sessions more exciting, since you win more often.
If you have a bigger bankroll you can choose a higher denomination coin and place the maximum amount per bet. But do high limit slots pay better? The wins frequency will not change but you will win larger amounts of cash.
6. Adjust the value of the coins upwards
In general, the percentage at which players are paid based on their coin size is the same and they win more or less, simply because they bet different amounts. There are, however, some slots which only allow you to choose between one or 10 coins and the payout ratio can differ, in the favor of the greater denomination.
Whenever the payout rate changes if you bet larger amounts, you should make the financial effort without second thoughts. Don't think about the amount you have to invest, but the return on investment, as this is at the cornerstone of any sensible betting strategies.
Frequently Asked Questions
The best slots to play are those that have high RTP rates, the right volatility level for your budget and playing style, and that offer you fair prizes in relation to your total bet. Look for games with a high hit-rate, too, as you can't go wrong with that.
Games that have high RTP rates ensure that casinos don't keep too much of each stake for themselves, putting the rest back into a pot to be won. At the same time, low variance (low volatility) slots allow you to win regularly, albeit with smaller prizes than highly volatile ones.
The jackpot can be won in many ways. In non-progressive slots, you'll need to line up a five-of-a-kind combo consisting of the top paying symbols on a line. Progressive slots can pay out their prizes in the same way, at random, or via bonus rounds.
That varies from game to game. The volatility level will give you a good idea of how often you can win. On average, the top paying progressives pay out every 4-8 weeks, but this can also vary from slot to slot.
7. Take the initiative and forget about the autoplay
Convenient as it might seem to let the autoplay feature take care of everything, it is wiser to take control of your gambling when playing slots. This will allow you to adjust the stakes based on your performance and generally keep you at the helm, which is always better than drifting aimlessly around.
When it comes to positive and negative progression systems, it is always advisable to choose the ones that can hurt you less. The Martingale is a surefire way of getting broke, so instead of increasing the stakes when you lose, slightly adjust them when you win.
Set stop-win limits and respect them to the letter, so you actually get to enjoy the profits you make at the end of lucky sessions. You're not going to break the bank and it is far more likely to lose all your hard-earned cash, than to win a fortune in a few hours playing slots.