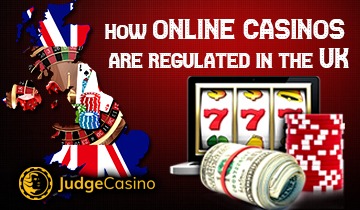 UK gambling regulation has taken the world by storm. The United Kingdom is one of several countries that established separate governing bodies to control the proliferation of inevitable problems deriving from the increasingly popular online gambling industry.
Hence, the Gaming Board of Great Britain was created in the 1960s and became a responsible entity for controlling casino licensing around the country.
However, this non-departmental governing body got replaced by the UK Gambling Commission due to the Gambling Act of 2005 that regulated lotteries, bingo, table games, and sports betting through online sources and at land-based institutions.
Therefore, operators need to acquire the proper licensing from the UK Gambling Commission to start accepting wagers and making real money payouts. The following subcategories are the main objectives established by the Gambling Act of 2005 that all operators need to follow.
Prevent Criminals From Exploiting Players
The UK Gambling Association prevents providers from taking advantage of unsuspecting gamers by creating a safe and fair online environment. Criminal enterprises will illegally manipulate unsecured systems for financial gain by using online gambling to hide their nefarious activities. In fact, organised crime syndicates such as the Mafia that controlled gambling hubs like Las Vegas in the 1960s looked for ways to launder money from illicit activities such as gun running and drug dealing.
Another problem was loan sharking. This method encourages the victim to get deeper in debt, so the mafia can recuperate the money along with an impossible-to-reach interest.
Luckily, the Gambling Anti-Money Laundering Group (GAMLG) prevents these financial crimes from taking place by asking players and providers for copies of their identification. If the information is void of negative background hits, then the entity would be allowed to play or establish an online casino.
Check out the Money Laundering Regulations (2007) that holds the casino operator responsible for protecting players against these crimes when answering the question of how online casinos are regulated in the UK.
Top 10 online casinos that accept UK players [2023] - Updated list
Casinos Are Responsible For Creating a Safe and Fair Gambling Environment with Transparent Terms
UK online gambling casinos are required to remain transparent by detailing everything in their Private Policies related to operations. This cooperation is in accordance to the License Condition 7 and Practice Provision 5.1.7 requirements.
The Gambling Commission UK works with the Competition and Markets Authority (CMA) to ensure that all terms are fair through a variety of ways, including implementing a RNG (Random Number Generator) where every card, dice, or drop of a ball is randomised with no presets, which means any possible form of cheating does not happen.
Protect Children Against the Perils of Online Gambling Websites
The legal gambling age UK is 18. Therefore, online gambling UK regulations require all operators to prevent underage persons from accessing the online casino. Age verification checks are introduced the moment someone logs on the casino operator's website.
That person needs to input their birthday before entry is granted. Moreover, the player will need to provide proper documentation before real money can be deposited or withdrawn. So if you want to make speedy cashouts at the fastest withdrawal online casino UK sites you must complete the KYC process first. Gambling laws UK state that if an online provider catches an underage person gaming on a website, all funds and stakes will be returned.
Several Purposes of the UKGC (United Kingdom Gambling Commission) Online Regulations
Gambling regulation in the UK took effect after the turn of the millennium. Scammers victimised a lot of players who were unfamiliar with how to properly operate online gambling systems when the internet was in its younger years. Therefore, governments started to create gambling commissions across the globe from Costa Rica to Malta to ensure each operator stays true to their claims.
What is Ideal Online Gambling Regulation and How Online Casinos are Governed?
UK gambling laws are established because the online gaming industry is still relatively new-about 30 years old-and there is so much more to learn, such as digital exploitations constantly changing or to be discovered, and people and regulators are becoming smarter about bypassing those systems. UK gambling regulation changes are inevitable with this type of uncertainty. Luckily, the UK Online Gambling Commission leads the way around the world in an effort to make operators responsible for their actions by implementing fines if they do not follow the regulations or treat players fairly.
Media advertising is only reserved for licensed gaming sites
Only licensed gaming sites can book an advertising slot on a television commercial or magazine.
Committee of Advertising Practice (CAP)
Here are several restrictions operators need to follow according to the Committee of Advertising Practice (CAP):
Promote social responsibility: Never advertise gambling in a way to causes harm to someone, such as stating "You will become addicted to playing these games!"
Exploiting children: Never allow underage persons to gamble on the website.
Gambling for sexual favours.
Restricted from creating urgency: "Act now or lose your chance of getting this exclusive bonus!"
UK players cannot gamble with non-licensed gaming operators
A non-licensed gaming entity is prohibited from accepting UK players. They can, however, accept players from other countries.
Operators should offer a dispute resolution service
The Alternative Dispute Resolution (ADR) program is e-Cogra, which ensures that every interaction between online casino providers and customers are safe and fair. Transactions are reviewed to ensure regulators are paying the rightful amounts owed to each player. This dispute resolution creates consistency with all transactions, transparency in terms, and social responsibility for each player.
How Can the UK Gambling Regulation Affect You?
UK Gambling Regulation Provides a Comfortable Gambling Lifestyle
Players can freely gamble without worrying about scammers taking advantage or payouts not being honoured. Moreover, there are restrictions to keep the player from gambling over a certain amount to prevent them from losing everything.
Gambling Regulations Offer Tax Cuts
Since online winnings are not taxable players in the UK get to keep all their winnings. The operators get taxed, but the individual does not.
Fix Odds Betting Terminals (FOBTs) Are Now Obsolete
Fixed-odds betting terminals (FOBTs) stakes will decrease from £300 to £2-£50. The Gambling Commission found that 43% of gamblers at FOBTs were addicted to playing on them. Some operators might shut down as a result to curb this public health issue. Online these restrictions do not exist and gambling addiction may get even worse. Understanding why online gambling is more dangerous than casino gambling can help those with such problems.
What Are the Resulting Changes to the UK Gambling Regulation?
Recent changes in the Gambling (Licensing and Advertising) Bill require any operator advertising their products or services to hold a proper license registered with the Gambling Commission.
Another change is the LCCP updates relating to marketing and advertising put into effect on October 31st, 2018. There was a 21% increase in the amount of tax an operator had to pay in 2019. Therefore, many regulators have charged players higher prices for wagers.
Frequently Asked Questions
Yes. You are legally allowed to bet at all UKGC licensed casinos. Moreover, the UK doesn't punish you if you want to play at offshore sites, even if they don't recommend that you do that.
No. You don't need any sort of license to play at the UK's online gambling sites. However, any legal sites catering to British players should have a UKGC license, or at least a Gibraltar or Malta Gaming Authority issued i-gambling license.
The online gambling industry is regulated by the United Kingdom Gambling Commission (UKGC). They provide licenses, and strictly regulate all sites to ensure that they offer fair, secure gameplay, and offer suitable player protections, such as responsible gambling tools.
Cryptocurrency gambling isn't strictly illegal in the UK, rather it is unregulated. This means that while you can play at those sites without being punished, the UKGC doesn't guarantee that those casinos offer player protections or that they are safe.
Conclusion - Learn All The Aspects About The Online Gambling Regulation In The UK
Conduct the proper research to discover the full spectrum of the UK Gambling Commission safeguards. This article only scratches the surface of online gambling regulation in the UK, but provides the perfect introduction.
You may also wonder: "Can a casino ask for winning back if mispaid?" – find out here. Contact us for additional information about the online gambling UK regulations.