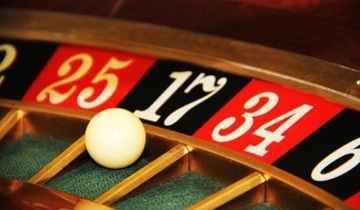 Land-based casinos used to be the only source of entertainment for gamblers and for centuries, they've acted as magnets for regular players and highrollers.
Millions of people have visited these places and left some of their money here, while others managed to walk away with profit.
It's impossible to keep track of their activity, but the biggest casino bets in history are still very much alive in the memory of gamblers like the longest roulette streak.
Check out the top 5 below and catch a glimpse at the stories behind these out-of-the-ordinary bets.
Top 10 online casino welcome bonuses in 2023
Charles Wells Bet a Million Francs on Roulette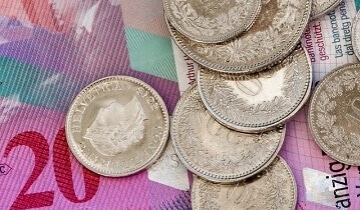 The first documented battle of epic proportions was the one placed back in 1891 by
Charles Wells
. On a fateful night in Monaco, he won one of the
biggest roulette win
at the luxurious Monte Carlo Casino Resort. During his winning streak, he rake nearly one million francs and a few days later, he decided to bet all his profits on a single hand. Difficult as it is to calculate the equivalent in today's US dollars, Charles Wells' won tens of millions of dollars. Unfortunately, he didn't know where to stop and he returned to his scans, which eventually landed him in jail for eight years.
William Lee Bergstrom Bet $777,000 at Craps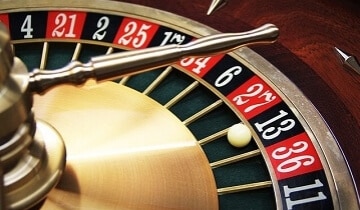 William Lee Bergstrom
is commonly referred today as The Suitcase Man, for his audacious bet placed on roulette at the Binion's Horseshoe Casino. Sometime in the 80s, he went to the casino with a briefcase containing $777,000 and took the chance of gambling the entire amount on one hand.
The casino's policy didn't allow players to bet an amount larger than the first-bet ever placed when visiting the establishment. William was successful with his Don't Pass Line wager and over the next couple of weeks he returned to the casino to win even more. Sadly for him, he ended up losing everything over the next couple of years.
Mike Ashley Makes a Complete Bet on 17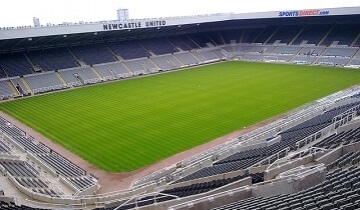 The prospect of betting £480,000 on a single hand of roulette is downright frightening for most people, but
Mike Ashley
was looking forward to this bet. The owner of the Newcastle United football club and many other ventures, is a billionaire entrepreneur with an appetite for gambling.
While it's uncertain why he had the preference for number 17, he found it worthwhile to wager this huge amount on every inside bet that would include it. Apparently, his decision paid off, as he left the casino with a profit of £820,000.
Chris Boyd Bets $220,000 on Red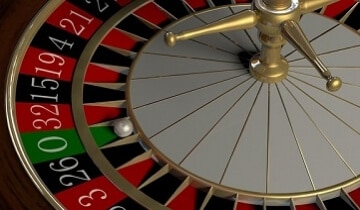 The story of Chris Boyd is very similar to the one of Ashley Revell, the Brit was even featured in a short reality series.
Binion's Horseshoe Club
was the only casino willing to raise the betting limits so it could accommodate Boyd's ambition.
They even agreed to turn their American roulette wheels into the European version of the game by covering the 00 slot. The stage was set for an epic event and Chris was lucky to bet on red and see the ball landing on the 7 slot of his color of choice.
Ashley Revell Bets $135,300 on Roulette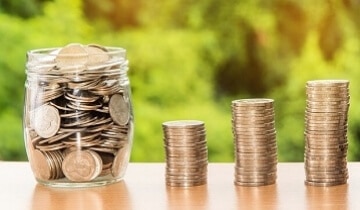 Back in 2004, a young man from Britain decided to take the gamble of his life and literally
bet all his savings on one hand
. He took a methodical approach to it and began by selling everything he owned, including the house, car and personal items.
When the massive sale was over, he realized that he had a total of $135,300 and took a flight to Las Vegas to put his luck to the test. Ashley chose not to keep this a secret, so his quest caught the eye of Sky One who made a short reality series called Double or Nothing.
Ashley's game of choice was roulette, one of the best online casino games to win money, so as soon as he got to Las Vegas, he headed on to the Plaza Hotel & Casino. He sat down at a roulette table and with the TV crew filming, he bet the entire amount on red. He got lucky and a few seconds later, the dealer handed him the prize worth $270,600. Luckily for Ashley, he was smart enough as to leave with his newfound fortune instead of gambling it all once again.
FAQ about the biggest casino bets in history
A man named William Lee Bergstrom has made the biggest bet ever in 1980. The bet amount was $777,000 ($2.44 million present-day amount), the game was craps, and he has won this bet.
There are multiple reports about this, but it seems Kerry Packer, the famous Australian billionaire takes the lead: He has won nearly 40 million USD in one night at MGM Grand.
According to multiple historical reports, the biggest payout in roulette happened in 1881 in Monte Carlo. A man named Charles Wells has won 2 million Francs and broke the bank (the casino went bankrupt).
If we make a list according to the net worth of gamblers, the following names are in the top 5: Dan Bilzerian (200 million USD), Terry Ramsden (200 million USD), Phil Ivey (100 million USD), Billy Walters (100 million USD), and Howard Lederer (60 million USD).
See these roulette huge bets in action
Besides the video of Ashley Revell, we also found a more recent case of another impressive bet: Jake Cody, a professional poker player, decided to gamble all of his £42.000 poker tournament winnings on one single roulette bet. He'd just won the money on a UK Poker Championships tournament in Nottingham and decided to gamble a little bit more.
Here are the 2 videos. What do you think, did the guys won?