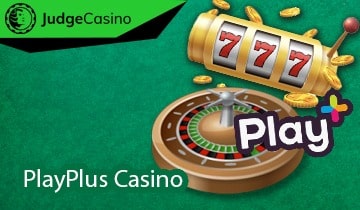 For those looking for the best PlayPlus casino, we've got you covered in this article.
So, apart from telling casinos where you can pay with PlayPlus, we will reveal why it is a to-go choice.
Remember, Play+ is one of the safest payment options and offers a quick way to fund your casino account.
We've got this and more details. Therefore, scroll down to learn more.
Best online casinos for secure transactions in 2023 🛡️
What is Play+?
PlayPlus is an online payment method that allows funding your account on a gambling site instantly. The payment method is highly convenient, cost-effective, and safe because you will not need to share your credit card details with an online casino.
Typically, when you create a Play+ account, your money is held in a secure FDIC-insured Play+ account, and you can access it any time to play your favorite online casino games, such as table games, slots, etc., on the go.
Play+ is used at regulated online casinos in the US for your gaming transactions. Enroll in one of its programs to use it at an online casino or program. Each PlayPlus program features specific gaming options to support Play+ at legal casinos.
Play+ is a product of NRT Technology (founded in 1993) to offer payment-related solutions for the gaming industry. The company has formed one of the world's largest pure-play gaming payment technology companies.
Online Casinos that Accept Play+
You can only use Play+ if you are on an online gambling site that accepts it. Once there, create a gambling online casino account, and you will see the Play+ option. However, you must have a play+ account (create it on the official play+ website). You'll use the account virtually until you get your physical credit and debit cards.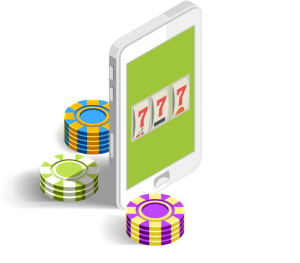 The payment solution has no credit check and credit limit. However, taxes, withdrawal limits, and deposits are governed by the rules of the country where a gambling site resides. But the maximum you can deposit in your Play+ account is $2,000 per day, $4,500 per week, and $10,000 monthly.
Nevertheless, most Play+ programs will allow your casino operator to load up to your card's maximum balance limit when you win a Jackpot. By contrast, withdrawal limits depend on the program.
Transacting with PlayPlus: Deposits And Withdrawals
To fund your PlayPlus casino account, you must have money on your Play+ card. Fund your play+ account using a valid USA bank car –  bank transfers are the most common method. However, you can also transfer money via a savings or checking account. So, you must have a US bank account to use Play+.
Step 1
Ensure your Play+ account has money. You can add funds using your bank card by simply entering your card number, security code, and expiration date.
Step 2
Enter the amount and select "Add Funds." Your funds will be channeled to your account immediately.
Step 3
Log into your PlayPlus casino account and navigate to the cashier page. From the list of payment methods on the cashier page, select Play+.
Step 4
Enter the correct amount you want to transfer and click Enter. Wait for your balance to reflect.
Withdrawals Using PlayPlus 📤
You can withdraw cash using Play+, and the process is pretty straightforward. Check it out:
Access your casino play account by logging in.

Go to the cashier page, and click on it to unveil transaction methods. Select Play+ as your withdrawal method.

Enter the withdrawal amount and confirm the payment to send money to your Play+ account.

Use your physical prepaid bank card to withdraw cash from an ATM, especially those accepting PULSE, NYCE, and Discover financial services.
How to Choose Play+ Casinos
Here follow the criteria below to find the best Play+ online casinos:
Pros and Cons of Play+ Casinos
High approval rates
Lucrative bonuses plus free cash
Instant deposits and withdrawals
Play+ VIP programs
Top-notch security
For each online casino, you'll need to create a Play+ account
You may encounter load limits on specific programs
Frequently Asked Questions about transactions with Play+
Depositing at PlayPlus casinos is very easy. You will need to select Plus+ as your deposit method from the cashier page of your online play account, enter the amount you wish to transfer, and confirm the payment.
The waiting time depends on the terms and conditions of an online gambling site. However, any legit casino PlayPlus should allow instant deposits.
PlayPlus casinos do not charge a monthly fee, and neither do they impose a deposit fee. Nevertheless, you will pay a small fee when withdrawing your winnings from an ATM.
Paying with Play+ is safe because FDIC protects the payment solution for up to $250,000. Additionally, the account is PIN-protected, and you will need a strong password to access it.
The Next Generation Payment Solution for Casinos
Play+ is becoming a popular transaction method among many gambling sites in the US. Unlike other payment processors, it offers instant deposits and withdrawals on most casinos accepting it.
Additionally, funding transaction is free, and there are no monthly charges, but you will be charged when you withdraw from an ATM. You can get free balance alerts, making it one of the best online casino payment methods.
Other related articles that might interest you