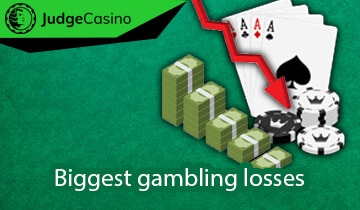 Betting on sports, playing casino games and poker can be a fun pastime, but only when done in moderation. The stories of gamblers who lost it all are frightening and shocking, but they should serve as cautionary tales for fellow punters.
These are the tales of people who lost millions gambling in Las Vegas casinos or in other fine establishments around the world.
Some of these high rollers suffered from gambling addiction, others simply felt the urge to gamble on a particular vacation and made it to our list.
The largest gambling losses in history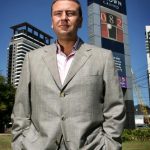 He gambled nearly $1.5 billion in 2012 and 2013 while suffering casino losses of more than $20 million. His game of choice was baccarat, one of the most popular types of casino games list offers. He didn't accept the fact that he gambled and lost, so he sued the casino.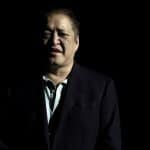 Any list including the worst gambling losses must feature the heir of the Oriental Trading Company. He gambled more than $800 million and lost 127 million playing baccarat and blackjack.
He is one of the biggest gamblers in history and one of the people who lost money at the casino and got in legal trouble. He is one of the millionaires who lost it all.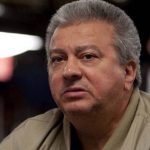 He invested roughly $40 million and lost all money gambling on dice, baccarat, and poker. He won a lot of money initially at poker tables playing at The Mirage, which is one of the most trusted casino operators in Las Vegas.
He played with some of the best players in the world but in the end, his is one of the worst gambling stories of most money lost in Vegas.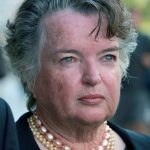 Gambled more than $1 billion but suffered losses of $13 million. Her game of choice was video poker, which can be found at legit online casinos on a Microgaming casino list. She served as mayor of San Diego and didn't succumb to her gambling problems.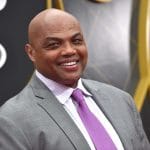 Played for the Phoenix Suns, but also spent a lot of time in the fortune in Las Vegas casinos. He suffered some of the worst gambling losses, with more than $30 million lost at baccarat, blackjack, dice, and roulette.
'His roulette money management was faulty and he ended up being a gambling loser with some of the biggest roulette loss incurred.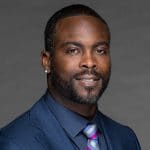 Was of the best quarterbacks that the Philadelphia Eagles ever had. Unfortunately, he was also a degenerate gambler who lost $20 million and incurred massive credit card debt. He didn't know how to recover lost money in the casino and instead kept chasing losses until he lost everything gambling.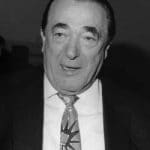 Lost his entire fortune of $30 million playing roulette at London's Crockford's Casino. This is the biggest bet ever lost at this casino and also one of the most fascinating gambling stories losses.
He played aggressively and luck wasn't on his side which led to his biggest casino loss.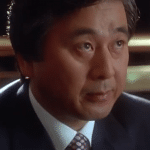 Is one of the gamblers who lost it all at baccarat tables where he often wagered more than $100,000 per hand. He suffered one of the biggest gambling losses in history at the Trump hotel and casino in Atlantic City.
After losing $12 million he sued the casino for mistreating him but lost the lawsuit. A character inspired by him was featured in the Casino film.
Biggest gambling losses in Las Vegas
Mitigate money losses at a casino
Gambling addiction by country
Contrary to popular belief, the United States isn't the country most affected by addiction. Even though the worst gambling losses were suffered in Las Vegas, the players frequently originate from other nations.
Australia is actually at the top of the list in terms of money lost by players, which can be a bit surprising. The fact that Hong Kong and Singapore are also featured is just as intriguing given the relatively small population.
Further down the list, we find countries such as Japan, Finland, New Zealand, and Ireland.
Take a lengthy break from gambling and return when you are relaxed and in control. Never chase losses and don't attempt to recuperate the money lost during the same session as this is a recipe for disaster.
On average people lose around $500 per year and land-based casinos. This is an average between the amounts lost by recreational punters and highrollers so the differences can be quite substantial.
Australia has the biggest gambling problem if we look exclusively at the amounts lost by its citizens. Singapore and Hong Kong are just behind, followed at a distance by Finland and Japan.
Terrance Watanabe suffered losses of nearly $130 million and he is one of the people who lost everything gambling. He squandered a huge fortune and still has debt to pay, which can get him into legal problems.
What to learn from these expensive lessons
We went over an extensive list of gamblers who lost it all, as well as millionaires who spent millions at land-based casinos. Some of them recovered but the vast majority never returned to their way of life and many hit rock bottom.
There are some valuable lessons to be learned from these amazing stories, by casual and recreational punters. The threat of gambling addiction is very real both online and in land-based casinos.
Played with moderation at licensed and regulated casinos, games can be fun and gambling itself is an exciting pastime. Don't get greedy and stay in control to avoid catastrophic losses.