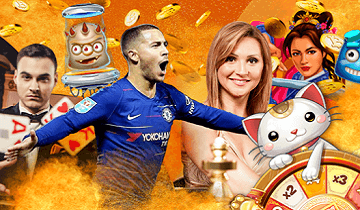 Cloudbet is an online gambling operator that accepts bitcoin deposits and wagers, which helps it stand out from the crowd.
Some online casinos have embraced crypto currencies, but the vast majority are still restrictive when it comes to payment methods.
While this flexibility clearly helps the casino expand its customer base, the question that many are asking is whether Cloudbet is safe and legit, or a scam? In the paragraphs below, you'll find the definitive answer to this question.
Cloudbet is a Licensed Bitcoin Betting Site
The first and most important thing when trying to determine the reliability of an online casino or bookie is to check its license. Cloudbet is licensed in Montenegro and Curaçao, so prospective players can find the corresponding licenses at the bottom of the website.
Without being the strictest regulatory bodies in the world, they do compel casinos to maintain high standards of transparency and security. The two agencies are regulated by the government of Montenegro, respectively by the government of Curaçao, so players have real options if they want to make a complaint.
Bitcoin Deposits are kept in a Cold Storage
Knowing that the casino is licensed definitely helps, but it is not enough to answer the question is Cloudbet safe and legit, or a scam? Since online casinos are all about betting real cash and in this case, crypto currencies are accepted, players are entitled to know more about how their funds are stored. Deposits are received straight into cold storage and the keys are kept offline, which means a great deal, given the plethora of online threats.
The money deposited by players is kept securely upon depositing, but the casino also has an online hot wallet available. This is used to process the withdrawals made by players on a daily basis, so gamblers don't have to wait when cashing out their winnings. In conjunction, these hot and cold wallets grant players access to their funds without delay without making any compromises in regards to security.
Cloudbet Promotes Responsible Gambling
When trying to determine if Cloudbet is safe and legit, veteran players instinctively look at how the casino treats its most vulnerable players. The vast majority of those who gamble online don't have a problem with gambling addiction, but there are some who suffer from this affliction. Understanding why online gambling is more dangerous than casino gambling can help you. This casino works with Gamble Aware and provides players with a phone number to the National Gambling Helpline.
On their website, players will also learn how to get free access to their services in a confidential manner, online or over the phone. The casino also provides resources and a short questionnaire that will help players determine if they have a gambling problem. All their members are provided with tips on how to stay in control, as the goal is to mitigate the risks of turning a fun pastime into a dangerous habit.
They Have Strict and Detailed Privacy Policy
Every legitimate casino is supposed to have a page describing is privacy policy, so players know exactly what to expect in different situations. This casino goes to great lengths to cover all the sensitive and important aspects of online gambling, which is a sign that they run a legitimate business. They explain how the information is collected and how players can give or withdraw consent, so the casino is in accord with the latest GDPR standards and doesn't mishandle sensitive data. The privacy policy can change in time and the casino will do its best to notify players promptly about important changes that were made.
In the section dedicated to the processing of personal data, the casino explains the reasons for why information is collected and the manner in which it is used. This includes details regarding the players themselves, but also the payment methods used in the financial instruments relied upon for deposits and withdrawals. They aslo treat information storage seriously and goes to great lengths to keep it secure and well protected. While the casino doesn't share data with unauthorized third parties, it complies with the legal requests from governments and security organizations preventing fraud and money laundering.
Cloudbet is only going to store the information shared by users for a maximum of six years after they close their accounts. The data will be protected over these years and after the deadline passes, everything tying the casino to the player will be deleted. The main reason for why it isn't erased immediately is that the casino has to comply with the moral and regulatory duties. Meanwhile, players are also entitled to access the information held about them and they can make this request while paying a small fee.
Use of Cookies and Internet-Based Transfers
In recent years, cookies have come into the crosshairs of organizations that protect the privacy of people browsing the Internet. Cloudbet uses cookies just like any other casino to collect data and improve the website, to ultimately deliver a personalized service. This is something that online gambling operators have been doing routinely for years and the goal is to offer the best personal experience to their gamblers. When asking yourself is Cloudbet legit or a scam, it's important not to jump to rush conclusions. That's because players are informed about how cookies are used and can delete or deny them altogether.
Cloudbet is essentially an online gambling operator and just like the name suggests, it uses the Internet as a global environment. Players are informed that because some of the data processors are located outside the EEA, namely the European Economic Area, information can be processed outside the Eurozone. The casino pledges to uphold the same high security standards when handling this data, regardless of where it is handled and in accord with the privacy policy.
Conclusion
Now that you know all this about the casino, it is pretty clear that Cloudbet is not a scam, but a safe and legit gambling operator. It has created a secure gaming environment where players enjoy their favorite games and bet virtual or real currency, including Bitcoin.
Cloudbet is licensed, has its games certified fair by independent auditors and professionally handles the sensitive information shared by players.