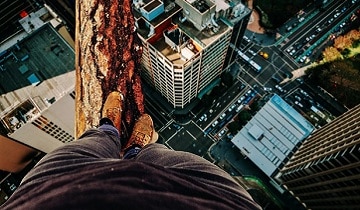 Many online gamblers dream of being high-rolling slot players. The ability to play big money games with a carefree attitude and potentially walk away with multi-million-pound prizes sounds lovely, doesn't it?
However, for a majority of the internet's high-rolling slot players, the gameplay is nowhere near the same as it appears in high stakes slot machine videos.
On the contrary, being a high limit slot player can often be about managing your budget, finding the right games, and deciding the right strategy in relation to your bets.
It is a far cry from the glamorous world of devil may care gaming we often associate high-rollers with, but that means it is potentially a world which is open to all.
How do you play high limit slots, though, and how does one get started? To answer those questions, we must start at the beginning with the most elementary of questions – what is a high limit slot?
Top 10 Online Casinos where you can play high limit slots [2023]:
What Is a High Limit Slot?
Most online casino players will know well enough what a high stakes slot is. For those of you not in the know, though; it is a high limit slot is a game which can be played for immense sums of money. It is not one which has to cost a bomb, but one which can cost a lot.
Unlike high-rolling table games – which often have a minimum stake which is well beyond the financial capacity of most players – high stakes slots are generally affordable for all. In fact, the wagering range of these games can dip so low, that they are affordable for all players operating on any budget. It is only when the wagers are ramped up into the higher tiers of the range that the game is genuinely considered to be a high stakes slot.
This, in theory, means that any player can try their hand at something which is a high-stakes slot, albeit without actually wagering high-roller sums themselves.
Deciding How Much You Can Afford to Lose
It is imperative that players know how much they can wager in Bitcoin high limit casino games. It is essential that you agree on a budget with yourself before you start spinning so that you don't end up chasing your losses. Deciding how much you can afford to lose is arguably the most important step when preparing to play a big money slot game.
As well as deciding how much of your pot you are "okay" with losing, you also need to determine how long you wish to play. Coming up with a game plan for the amount you wager and the time you play and sticking to those boundaries will see you run a reduced chance of losing lots of money when playing.
Walk Away With a Pay Day
The final part of this three-pronged introduction to big money games deals with another more elementary aspect of playing online. You always need to be prepared to walk away once you have hit your predetermined goal. This will ensure that you leave the game a hero, not a zero.
Before you play a high stakes slot, decide what you hope to win. Don't be unreasonable and unrealistic by setting your cap at hundreds of thousands of pounds. Most people are happy doubling what they put in – so think logically. If you hit the figure while playing, take out your winnings. It is better to quit while you're a winner and return to the game another day than it is to bottom out and lose the lot in search of greater glory.
The Basics in 5 Steps
Now that we have covered the introduction to high stakes slot machine games, we should look at the basics of getting started. This will only take 5 steps, and if you follow them, you, too, can be involved in high stakes slot play in a matter of minutes.
So, let's get started with step one – choosing your high limit slot.
So, let's get started with step one – choosing your high limit slot.
1. Pick Your Poison
The first thing that any high limit slot player must do is select their slot game. Themes, graphics, audio and features are all individual choices on a personal level, and none of them determines whether a game is a high roller slot. Instead, you need to pick a game which has specific wagering ranges and prizes. That is how you get started playing high limit slots.
Look for games which have flexible wagering ranges, and which have capped maximum stakes well into the hundreds if not thousands of pounds range.
2. Check Those Payouts
You may have heard that when it comes to high stakes slots, the more to you wager, the higher the payouts tend to be, and the more frequently you can win? This is not just an urban myth. Not all, but most high roller slots tend to pay out more frequently when you wager more substantial sums on them. But do high limit slots pay better? Always check the RTP (return to player) rates on those games, but if the RTP rate tends to vary depending on how much you bet, that is a sure sign that it is ideal for high-rollers.
The more significant the amount you wager, the more amount of money you can win. This is true of all slots (as prizes are always directly linked to your stakes). However, to increase your odds of winning with larger stakes – that is something usually reserved for the big money slot games.
3. Test-Drive That Game for Free
Now that you have some idea of what is going on when it comes to high paying slot games, you'll have a rough idea of what you're looking for. However, even if you have identified a slot which may work for you, and you've decided how much you want to win and are comfortable with losing, there is still another important step you should take before betting. Play the game for free.
Almost all slots can be played for free as demo games. You might not see the point of doing this immediately, but there is one, and it is a very beneficial thing to do. By playing a free demo version, you can develop a high limit slots strategy based on your bets, with your financial parameters in regards to winning and losing, as mentioned above. Perhaps when playing the game for free, you will notice flaws in your system that need amending? It is better to identify those flaws early than discover them once you're halfway through your chip stack.
4. Start Out Slow, Increasing Bets As You Win
You've done all your homework and are finally ready to spin the reels of a high-rolling slot. All that is left to do now is prepare your first bet and spin those reels. Hang on a minute, though. If you haven't already developed a wagering strategy yet, then it is time to think of one.
It is not good blowing half your wad on the first spin. That may be what high-rollers do in dreams, but they don't do that in reality. In reality, you want to increase your stakes gradually, ideally when you win. You're going to want to find an affordable wager in relation to your budget, but one which still dishes out top wins. Generally, 1% of your budget is an excellent place to start. So, if you've brought £500 to the table, you'll be able to place 100 bets at £5 a game before you run out of cash. That £5 stake is also likely to see you win top prizes as you play, too.
5. Again - Cashout Those Winnings
We've mentioned this before, but the all-important fifth step is actually that important it just has to be said twice to it soaks into players' heads. If you win the amount you hoped for – or any amount far in excess of what you started with, for that matter – it may be time to bow out. Even high rollers call it a day at some point.
It may be terribly tempting to continue spinning when you're miles ahead. You may even bargain with yourself, by saying such things as "I can afford to spend half of what I've won, and I'll still be ahead". That is an awful risk to take, and it has seen many players go beyond their self-made promises and end up not only losing what they've won but dipping into their reserve funds to try and win back their losses. Sure, you could hit it lucky twice on the spin, but those are long odds. It doesn't bode well for anyone. If you're suitably up on what you started with – quit.
FAQ about High Limit Slots
Yes, and No at the same time. You can earn real money even with some usual slots, so not only the high limit slots can give you a higher amount of winnings.
So, a high limit slot room is about a variety of games with personalized offers and services available for special guests, with high profits and also high deposits.
You can't be sure about the winnings because some gamblers want to be in "anonymous range" but, the winnings starts from $11 million to almost $30 million
Because the users what to gamble only with max bets, so in some cases, you can find a "max bet" button in order to bet the maximum amount available for each spin of the slot machine.
Need a Helping Hand? The Best High Stakes Slots
Lastly, if you need a helping hand, we can point you in the right direction. Playtech and IGT are two developers which are widely renowned for their high limit slots. You can often wager well over £1,000 a pop on their games.
IGT's Cleopatra is a digital port of a land-based slot, so authenticity is in abundance with that release. Some of the Playtech slots, like Age of Gods games, can also offer high stakes betting and the best part about those is that they are progressive jackpot games, so you could win hundreds of thousands of pounds. Even non-progressive titles can act as high stakes slots, though. Playtech's Piggies and the Wolf, for instance, can see players wager up to £2,500 per spin.
These three top titles, found at Playtech casinos, as well as countless others from those providers (and more besides), should provide the ideal welcome for any players considering trying out high limit slot machines for the very first time.
Other related articles you might like: