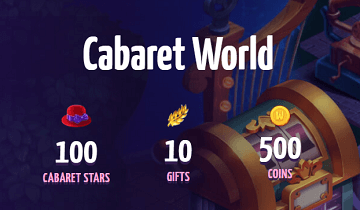 Loyalty programs and VIP schemes are at the cornerstone of the promotional offers at online gambling operators.
Winota casino has such a program itself and it goes by the name of Cabaret World.
Punters who agree to enter this exciting world will hit two birds with one stone, as they get fully immersed into an exciting program while reaping its benefits.
The best part is that players are eligible for all its perks even if they are currently engaged in other promotions.
How does the Cabaret World work?
This is essentially a loyalty program, which means that players accumulate points whenever they bet real money on the games available. The difference is that they receive Winota coins for each of their real money actions and collect cabaret stars cards every 10 levels. There is an entire collection to be found on the website and punters are allowed to choose the one they secure next.
As players progress and accumulate more points, they open new stages and give their Cabaret stars the opportunity to perform. In addition to the coins, players can also complete achievements when they perform specific actions. This enables them to open stages and unlock new backgrounds for their gaming environment. Granted these are largely visual perks, they have the merit of enhancing the gaming experience and making the time spent on the website far more enjoyable.
Claim coins with every action made
Winota casino wants its players to feel rewarded whenever they make a meaningful action on the website, not only when they gamble. That's why points are earned when they take part in tournaments and complete achievements, but also when they make a deposit. 5% of the amount invested will be converted into coins and for every €1000 wagered, players also receive a coin. In the long run, all these small actions matter and at the end of the day, players will find themselves with a healthy stash of Winota coins.
The Cabaret World is open to all players, regardless of the amount invested and the games chosen. Players begin as debutants and as they spend more time in the spotlight, they gain more fame and eventually become superstars. They will enjoy exceptional privileges and if they attain VIP status, so there are strong reasons to stay active and persevere. Access to special offers, better cashback amounts and hire withdrawal limits are just a few of the unique advantages enjoyed by VIP players.
Winota Casino Welcome Bonus: 100% up to €500 + 100 Bonus Spins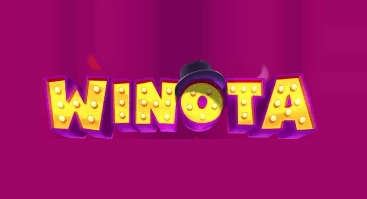 Winota Casino Welcome Bonus: 100% up to €500 + 100 Bonus Spins
min. deposit: €20
wagering requirements: 35x