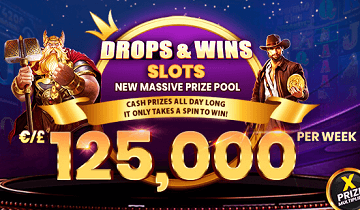 BetWinner casino is home to hundreds of games, most of them belonging to the mainstream titles.
Those who are hell-bent on playing something different are not going to be disappointed by what's in store.
This gambling operator has a special section dedicated to what are called "Bonus games".
These are some truly original titles that are guaranteed to spice things up for those who seek unique entertainment.
Test your memory for cash
Memory is a popular casino game that can be found here and it is played by very simple rules. Players need to memorize the nine cards displayed on the screen and when they are turned upside down, match the corresponding pairs. It's as easy as making correct selections after seeing the cards before.
For each successful attempt players claim bonus points and will be credited prizes on Monday at noon. Those who have played a minimum of 10 games every day will be eligible for one of the top three prizes.
Attempt the perfect heist
Chest Cracker is the other bonus game at BetWinner casino that tasks players with stealing a fortune from an unsuspecting guard. The game revolves around nine ancient chests that players try to open and reveal the prizes hidden inside.
Participants are rewarded with bonus points if they manage to unlock these chances and they can exchange these points for free bets. Since prizes are randomly allocated, everyone has the same chances to make a successful approach.
Spin the Wheel of Fortune
The Wheel of Fortune is one of the most popular mini-games at BetWinner and it offers instant prizes to lucky winners. Players select the number of spins, purchase them and then get the wheel in motion hoping for consecutive wins.
They are rewarded with extra points if they are successful, which are automatically credited to their accounts after the spin has ended. Depending on where the wheel stops, the number of extra spins can differ from as little as 50 to as many as 200.
Try your luck in a lottery
The Daily Lottery Draw is a luck-based promotion where players buy tickets with a unique six digit number. It is up to participants to decide how many tickets they purchase, but the more they have, the better the chances to win. Prizes are automatically credited to their accounts.
Earn Bonus points playing Dragon slots
Game of Thrones fans will love the opportunity of earning extra points by playing a game inspired by the movie. Prizes are won by trying to set a dragon free by opening various slots with lucky keys. Players are rewarded with iPhone XS Max, iMac Pro 27, Samsung Galaxy S9, Playstation 4 Pro or bonus points.
Grab the Betwinner Casino Welcome Bonus - 100% up to €300!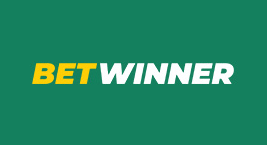 Register with Betwinner today and receive a 100% bonus up to a maximum of €300
Minimum deposit required: €1
Wagering requirements: 28x
Bonus is not available for customers with cryptocurrency accounts