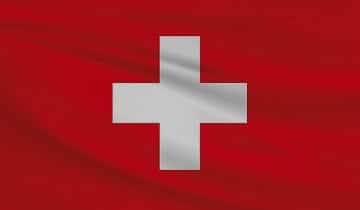 It is a very exciting time to play at online casino sites in Switzerland.
2023 sees the start of the very first officially regulated and licensed gambling industry in the country.
Expect the best online casino websites to go online in Switzerland, all of which are fully licensed, and legal.
The best betting sites in Switzerland will not operate in complete accord with the law, to the benefit of their members.
Where should you play, though, and what can you expect? Finding the best online casinos in the world that accept Swiss players requires a bit of research, but the effort is worth your while.
Our guide to Swiss online casino sites is your one-stop shop to everything related to the Swiss gambling sector in 2023.
Top 10 Online Casinos in Switzerland [2023] - Updated List
Switzerland's History with Gambling
Before we dive into the world of Swiss casinos, we need to take a brief look back at the history of gambling in the European country.
Gambling was banned in the country between 1921 and 1993. In 1993, land-based gambling became regulated, however, in 1998 the country passed laws to prohibit all forms of online gambling, save for lotteries, which were run by each canton (state) in Switzerland.
Despite the ban on online gambling, and Swiss players were not prosecuted for playing at offshore casinos – that is to say, casinos which were offering their services to players in the country but were not based or licensed there.
The fact that the best betting sites Switzerland were located elsewhere meant that players had to take a leap of faith with casinos that were not regulated domestically.
Swiss banks had no problem facilitating the transfer of funds to between players and casinos, either. The only real challenge for players was to find the best Swiss online casino and set up an account.
This all changed on January 1, 2019. A set of rules, officially legalised "some" online casino sites under a new Switzerland gambling law came into effect. This led to a boost for the industry and the number of Swiss casinos online increased rapidly as a result.
The New Gambling Laws in Switzerland for 2023
The Geldspielgesetz (Swiss Gambling Law) came into effect on January 1, 2019, and in Switzerland, all online casino sites are expected to adhere to it. Lawmakers were thinking about how many online casinos in Switzerland are not paying any taxes and decided that this legal endeavor was worth making.
The law is relatively straightforward. It entitles Switzerland online casinos the right to offer their services to players online under Switzerland online casino law. The best betting sites Switzerland are now licensed by the local authorities, so those who choose to play here do so in accord with the law.
However, for the time being, only operators who have physical land-based gambling venues in the country can offer online gameplay. Even then, there are other rules attached. Here are a few of the key points which are worth noting:
Online Casinos in Switzerland in 2023
Understandably, there are significant changes ahead for Switzerland casinos operating online. The new laws give a serious advantage to those sites which are based in the country, against those which aren't.
The online casino law Switzerland operators abide by might be a bit strict, but it serves its purpose of protecting the players. Those who are on a quest to find the best betting sites Switzerland can offer will no longer have to worry about breaking the law.
While you may already have an account at an offshore casino accepting Swiss players, there are advantages to swapping over to an online casino Switzerland does officially recognize. When choosing to play at a Swiss casino, here are a few things to consider:
Official, Licensed and Regulated: In the near future, only casinos licensed in Switzerland will be legal. Unlike in the past, where the authorities have turned a blind eye to offshore casinos, they will soon be blocking access to them. Moving to a Swiss licensed casino is advisable.
Security and Fairplay: Swiss casinos are set to be just as secure and fair as other sites, and the Swiss Federal Council has worked closely with the MGA (Malta Gaming Authority) to ensure that similar protocols regarding regulation and auditing are adhered to.
Great Games: Switzerland-based casinos will sign deals with many of Europe's major software providers. Don't be surprised to see major names sign deals with Swiss operators to offer the internet's most popular slot games. A few homegrown Swiss developers may also spring up, offering a taste of the familiar to these homegrown casinos.
Mobile and User-Friendly Interfaces: Swiss casino law will also extend to mobile casino gaming. This means that the new Swiss casinos will be mobile ready and feature user-friendly interfaces. Of course, instant play (and perhaps even downloadable) casino sites will also be available.
Swiss-Friendly Support: One of the perks of playing in a Swiss casino is the ability to obtain support and assistance in your language. Unlike many offshore casinos, online casinos in Switzerland are going to be able to offer their players support in French and German, as well as via live chat, e-mail and telephone via Swiss lines.
Swiss Francs and Payment Methods: Players at top Swiss casinos are going to be able to find the best casino payment methods that work out for them, as well as use the CHF (Swiss franc) currency option to deposit, wager and withdraw.
Bonuses and Promotions: Like most licensed casinos, Swiss sites are going to be able to provide their players with the best online casino bonus offers and the newest online casino promotions. These will only be open to Swiss players, though, and be regulated to ensure that the site's don't take players for a ride when it comes to playthrough rates, wagering requirements, and terms and conditions.
Getting Started at Swiss Online Casinos
One of the good things about this page is that we can provide a wealth of top online casino sites for Switzerland based players. After scanning through our recommended Swiss online casino sites, you only need to register to get started. If you think how many online casinos in Switzerland are waiting for new players, it makes perfect sense not to settle for second best.
You will find out how many online casinos in Switzerland offer the games, bonuses and payment methods that you seek from an Internet gambling operator.
Clicking on the join now, or register button on a website will start the signup process. From there, players need only fill out the registration e-form as accurately as possible and submit it.
After doing so, a confirmatory e-mail will appear in your inbox. Click on the casino link to verify your account. After this, you will be able to sign-in to your new Swiss casino account, and deposit to start playing.
The online casino law Switzerland will compel the operator to abide to the highest security standards and keep your funds and sensitive information safe.
Free Play and Real Money Games at Switzerland Casinos
A good number of Swiss online casino games can be played for free. There is no finer way to begin than test driving some of a casino's top slots and table games for free.
This allows players to hone their skills, and practice before you wager real money on games. However, you will never win any real money in this way. The best casino in Switzerland will try to sway players to bet real money, but won't deprive them of the chance to try the games for free before they make a deposit.
Playing real money online casino games in Switzerland casino sites is the way forward if you want to pocket vast prizes. Fortunately, there is no shortage of quality casino games for you to get to grips with at Swiss casinos.
Feel free to pick up your smartphone or tablet and try a mobile casino Switzerland, because most of the new slots are fully optimized for mobile gaming.
Games You'll Expect to See at the Best Swiss Casino Sites
The very best online casino sites in Switzerland will be able to offer players a wealth of top games. Far from being stuck with just a handful of slots and table games, the leading sites will provide their players with poker, video poker, blackjack, roulette, live dealer and dare we say, even sports betting options, amongst others.
By offering a range of Swiss online casino games, operators can ensure that their players never need to sign up to another site. Those players who like and want to try their hand at several types of games are normally able to do so under one roof.
At the best Swiss online casino you will have the opportunity to try different games from a broad spectrum of developers while using the same account. Let's look a little closer at the types of games you can play at Swiss sites.
Types of Online Casino Games in Switzerland
A great Swiss online casino will be able to provide all manner of games. This is handy, particularly for those players who want to try something new. After all, players in the country spend over CHF 250m per year on gambling games. When it comes to sites in Switzerland, online casino games you can play include:
Poker: Under the new gambling laws, table poker games in Switzerland have entry fees capped at CHF 200 for small tournaments. The maximum fee for high-roller table events is now capped at CHF 20,000.
Video Poker: While it doesn't have a particularly strong presence online, the popularity of video poker in land-based halls speaks for itself. Expect more than a few of the more renowned variants to appear at Swiss sites.
Slots: By far the largest array of casino games found at any Swiss casino. Titles should come from multiple developers, and there should be at least a few hundred games in this genre.
Progressive Slots: These are the slots which are often worth many millions of francs. Players are going to be looking not just for the games with the biggest prizes, but those which offer randomly triggered cash prizes.
Blackjack: A popular game with Swiss players, many different blackjack online games can often be played at the best online casinos in Switzerland. Some even form the basis for tournaments.
Roulette: Like blackjack, roulette online games often appear with several variants of gameplay available. These games are ideal for newbies, as they offer a flurry of even money bets.
Live Dealer: Most table games can be found in live dealer format at Swiss casinos. These are played over a video stream with a real-to-life human dealer, and those streams come from Switzerland's most renowned land-based venues.
Other: Lotteries are popular in Switzerland, and the new gambling laws mean that prizes can now rise as high as CHF 50,000 in national games, and up to CHF 500,000 in regional lotteries. Not all Swiss casino sites offer lottery games, though.
Mobile Casino Action in Switzerland
As mentioned earlier, the new gambling laws in the country do not discriminate between Swiss online casinos and mobile online casino gaming in Switzerland. Any casino which holds a Swiss Federal Council license will be able to offer both forms of gameplay to online casino players in Switzerland.
Finding the best mobile casino Switzerland has to offer is therefore surprisingly easy and players don't have to make any compromises. It is truly a buyer's market and as a player, you should set your expectations high and aim for the very best casino in Switzerland.
Online Casino Switzerland FAQ:
You may still have a few questions or queries regarding gameplay at Swiss online casino domains. We'll try to help you out with some of the simpler ones here.
Swiss players who win less than CHF 1m on games of luck do not pay income tax on those winnings. Winnings on games of skill may be taxed, depending on your canton.
Yes. In the past, Swiss banks facilitated deposits to illegal offshore casinos with ease. There is no reason to imagine it will be any different now things are legal.
No. Some Swiss online casinos offer free play games alongside real money ones. If you want to win, though, you must splash the cash.
This varies from site to site. Our page can fill you in on which Swiss casinos are capable of delivering tasty loyalty bonuses to players. Most do, though not all of them.
Provided you are playing at one of the best Swiss online casino sites around (again, like those we recommend), you should find all you need in terms of games under one roof with one account.
Provided you choose to play at a fully licensed Swiss casino, you'll have no trouble. However, while Switzerland may seek to block access to offshore sites later this year, they are unlikely to prosecute players for choosing to play at casinos based outside of Switzerland. Few countries do.
Almost all online casinos are mobile-friendly in this day and age. Even if a Swiss casino doesn't have a downloadable app, you can still play on your phone via the web browser on those devices.
Any bona fide Swiss licensed casino will offer support in French and German. Offshore casinos may only provide assistance in English. If you want to be sure, play at a Swiss site.
Provided they reside in Switzerland; anybody can play at a Swiss casino, irrespective of nationality. Swiss players located outside of the country may have trouble playing at Swiss licensed casinos, though. It really is a question of where you live, not your nationality.
Of course. Sites just wouldn't be Swiss casinos if they didn't permit deposits with Swiss francs.
Conclusion - Find The Most Suitable Online Casino In Switzerland And Start Playing!
The new gambling laws which come into force at Switzerland online casino sites in 2023 totally change the landscape for Swiss players. Switzerland may try to block offshore sites (you can circumvent this with a VPN), but they are legalizing local casinos, too.
It is worth pointing out that alongside online casino sites in Switzerland, the Swiss Federal Council may yet decide to grant licenses to offshore casinos, too, though this remains to be seen.
If you wish to play at the best online casinos that Switzerland has to offer, then choosing to play with any one of the recommended sites listed on our online casino Switzerland page is highly advantageous. But wait, this is not all, from our experts you can find more valuable info like the online casino Netherlands industry.